It's a new 2007 Audi A3! 200-horsepower, 6-speed manual transmission. Black exterior, black interior. Airbags galore. 10 speakers. Four doors (five if you count the hatchback). And four wheels (five if you count the steering wheel).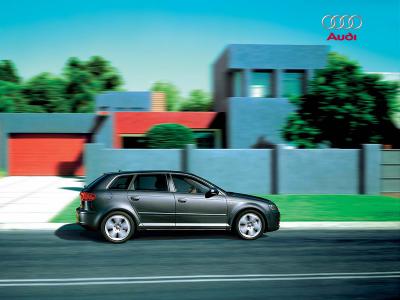 (2005 model pictured.)
All those previous posts about getting a new car were not mere pipe dreams. Also, congratulations to Natalie, who bought the rights to cruise in the Black Stallion (the Civic I had). Finally, thanks to Shaun for coming up with the moniker of my new car: The Cocoa Express.
Follow me on Twitter for the latest updates, and make sure to check out my community opinion social networking project, Blocvox.